Posts for: January, 2018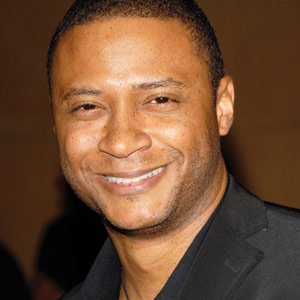 Can you have healthy teeth and still have gum disease? Absolutely! And if you don't believe us, just ask actor David Ramsey. The cast member of TV hits such as Dexter and Arrow said in a recent interview that up to the present day, he has never had a single cavity. Yet at a routine dental visit during his college years, Ramsey's dentist pointed out how easily his gums bled during the exam. This was an early sign of periodontal (gum) disease, the dentist told him.
"I learned that just because you don't have cavities, doesn't mean you don't have periodontal disease," Ramsey said.
Apparently, Ramsey had always been very conscientious about brushing his teeth but he never flossed them.
"This isn't just some strange phenomenon that exists just in my house — a lot of people who brush don't really floss," he noted.
Unfortunately, that's true — and we'd certainly like to change it. So why is flossing so important?
Oral diseases such as tooth decay and periodontal disease often start when dental plaque, a bacteria-laden film that collects on teeth, is allowed to build up. These sticky deposits can harden into a substance called tartar or calculus, which is irritating to the gums and must be removed during a professional teeth cleaning.
Brushing teeth is one way to remove soft plaque, but it is not effective at reaching bacteria or food debris between teeth. That's where flossing comes in. Floss can fit into spaces that your toothbrush never reaches. In fact, if you don't floss, you're leaving about a third to half of your tooth surfaces unclean — and, as David Ramsey found out, that's a path to periodontal disease.
Since then, however, Ramsey has become a meticulous flosser, and he proudly notes that the long-ago dental appointment "was the last we heard of any type of gum disease."
Let that be the same for you! Just remember to brush and floss, eat a good diet low in sugar, and come in to the dental office for regular professional cleanings.
If you would like more information on flossing or periodontal disease, please contact us today to schedule an appointment for a consultation. You can also learn more by reading the Dear Doctor magazine article "Understanding Gum (Periodontal) Disease."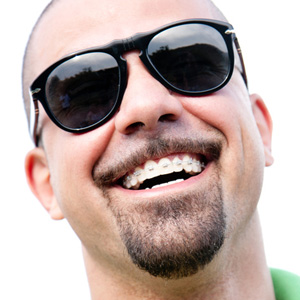 For whatever reason, you've put off replacing a missing tooth for awhile. Now you want to fill that empty gap in your smile with a dental implant restoration.
But if your tooth's been missing for a long time, there could be a problem with space. This is because the teeth on either side of the space may have gradually drifted into it, leaving no room for the implant. You could need orthodontic work first to return these teeth to their proper position.
We could use braces, metal orthodontic devices with wires threaded through brackets bonded to the teeth that are then anchored, usually to back teeth. The orthodontist uses elastics or springs as well as possibly incrementally tightening of the wire against the anchors. These techniques create pressure or tension on the teeth for the desired direction of movement. The teeth's natural mechanism for movement does the rest.
But while effective, braces can be quite noticeable, an embarrassing thought for many adults having to wear them over several months of treatment. But there may be an alternative: clear aligners, a succession of slightly different plastic trays usually worn in two-week intervals. Sequentially wearing each tray gradually moves the teeth to their desired positions.
Though not appropriate for all bite situations, clear aligners have a number of benefits when they can be used. They're nearly invisible to others and can be removed for hygiene tasks or rare special occasions. What's more, the orthodontist may attach a temporary prosthetic (false) tooth to the trays to camouflage the missing space during treatment.
There's one other issue you may have to deal with: if your tooth loss was related to periodontal (gum) disease, the gums and underlying bone may be in poor condition. In fact, substantial bone loss could rule out an implant altogether. But we may be able to remedy both gum and bone deficiencies through grafting or plastic surgery. It may be possible to regenerate enough bone to support the implant; and surgically repairing your gums will help ensure the implant appears natural.
If you have problems like these, don't give up on your restoration goal just yet. With some orthodontic and dental work ahead of time, we may still be able to make implants a reality for you.
If you would like more information on restoring your smile after losing teeth, please contact us or schedule an appointment for a consultation.